Converge Work featured at the National Reproductive Health Conference
September 2023
Dr. Ellie Smith & Dani Lahn, MLE Team
Converge's Measurement, Learning, and Evaluation team presented at the National Reproductive Health Conference, hosted by Clinical Training Center for Sexual and Reproductive Health (CTC-SRH). The poster discussed the evaluation of our most popular online training course, Person-Centered Contraceptive Counseling. The analysis included a cohort of nursing students from University of Mississippi Medical Center who took the course in Fall of 2022. Results indicated that the overwhelming majority of participants demonstrated a significant improvement in knowledge on key topic areas, recommended the course, and reported that they would use what they learned in practice.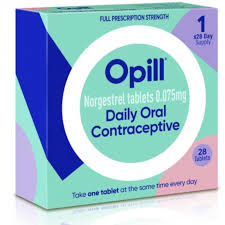 Courtney Ann Johnson, July 14, 2023
how fda approval of the first over-the-counter birth control pill could impact mississippi women
Free or low-cost reproductive telehealth services now available through GetPersonal
JACKSON, Miss. (WLBT) – Right now, American women and girls have to first go to a doctor for a prescription before getting access to birth control. But come 2024, you'll be able to buy one brand of the pill on the same aisle as your allergy or headache medicine.
Jamie Bardwell co-founded the non-profit Converge. Their mission? Increasing access to quality sexual and reproductive health care. So, when she got the news alert that the FDA had approved an over-the-counter birth control pill, she said this.
"I thought, oh, my gosh, this is the big news," said Converge co-founder and co-director Jamie Bardwell. "It's big news. For Mississippi, it's big news for women. It's big news for families."
It's a shift that advocates like Bardwell had been pushing for for years.
"So many people in Mississippi are uninsured, and they might live in places where they don't have a doctor they can go to. They don't have a, you know, access to care," added Bardwell. "And so having to spend hundreds of dollars to get a prescription for birth control is a huge barrier."
There are plenty of unknowns like the cost that will be revealed by the maker of OPill in the coming months.
"We really, really want to make sure that health insurance companies will still cover it, even though it is over the counter. And that women don't have to pay anything out of pocket."
It's not a combination birth control pill like many that are commonly prescribed. It's instead progesterone only.
"The progesterone-only pill is extremely safe and effective, over 90% effective when used correctly, and has not been shown to, you know, increase risk for stroke," noted Bardwell. "And so study after study has shown that women can self-screen for these possible risk factors."
As for who will have access?
"The FDA approved it without any age restrictions," she added. "And that goes back to the research that was done indicating that, you know, people of all ages of reproductive age can make this decision in a safe way."
Bardwell notes that they don't want this shift to over-the-counter access to be viewed as a substitute for going to the doctor for things like an annual exam.
https://www.wlbt.com/2023/07/15/how-fda-approval-first-over-the-counter-birth-control-pill-could-impact-mississippi-women/
GetPersonal Featured in Mississippi Public Broadcasting
Lacey Alexander, March 3, 2023
Non-profit dedicated to accessible reproductive healthcare is starting a new telehealth program
Free or low-cost reproductive telehealth services now available through GetPersonal
Patients from all over the state will be able to receive up to a year's worth of birth control with or without insurance, and a doctor will be available for messaging up to a year afterwards.
Jamie Bardell is a co-founder of Converge. She says one of the main goals of this program was to better serve a state with many healthcare deserts.
"We do not have enough brick-and-mortar clinics or clinicians to meet the current demand for health care." she said. "The combination of telemedicine with our network of brick-and-mortar Title 10 clinics is the way that we can make sure people have the care they need no matter where they live."
The process to get started with GetPersonal includes an online questionnaire and a consultation with a healthcare provider. Danielle Lampton, the other co-founder of Converge, says this service is much needed in a world without Roe v. Wade.
"There was a need to expand rapid access to birth control for Mississippians… that has never been more true than after the Dobbs ruling." she said. "It's also true that emergency contraception and all forms of birth control that are FDA approved remain legal."
Converge will also send a free reproductive health kit that includes sexual health items and emergency contraception medication upon request.
https://www.mpbonline.org/blogs/news/nonprofit-dedicated-to-accessible-reproductive-healthcare-is-starting-a-new-telehealth-program/
GetPersonal Telehealth Services Are Now Available
CONVERGE LAUNCHES TELEHEALTH SERVICE TO EXPAND REPRODUCTIVE HEALTH CARE AND SEXUAL REPRODUCTIVE HEALTH SERVICES TO MISSISSIPPIANS
Free or low-cost reproductive telehealth services now available through GetPersonal
(JACKSON, MS) – Today, Converge is excited to launch GetPersonal, a free or low-cost telehealth service, in partnership with Twentyeight Health. Converge is a Mississippi based organization dedicated to ensuring Mississippians have access to high-quality, person-centered sexual and reproductive health care when, how, and where they need it – regardless of their insurance status or where they live.
GetPersonal works to ensure all Mississippians have access to birth control by providing confidential online doctor evaluation without an in-person doctor's office visit required. In a few simple steps and after an online consultation with a doctor, individuals will be shipped up to a year's supply of birth control (pill, patch, ring, or shot) safely and confidentially. After individuals get their birth control, they'll have access to messaging with a doctor for up to one year.
"Currently, too many Mississippians lack access to reproductive health care and must overcome immense financial and logistical barriers to obtain care such as taking time off work, paying for travel and childcare, and more to make a single doctor's appointment. At Converge we're dedicated to breaking down these barriers and GetPersonal will make reproductive health care a reality for more people in Mississippi," said Jamie Bardwell, Co-Director of Converge.
To ensure Mississippians are covered between doctor's appointments, individuals can order a free Reproductive Health Kit. Kits include emergency contraception, sexual and reproductive health items such as menstrual products, condoms, and pregnancy tests. The kits will be delivered in discreet packaging to individuals' doorsteps.
"We are driven by the needs of our patients. We're here for you and will make sure you're prepared and have the care you need, where you need it. When people can access the sexual reproductive health care they deserve, they can live their life on their own terms," said Danielle Lampton, Co-Director of Converge.
To access free or low-cost telehealth services through GetPersonal visit Personally.Care/GetPersonal, to order a free Reproductive Health Kit visit Personally.Care/kit, or to find in-person care near you visit https://personally.care/find/
NEW: Converge Introduces Five Year Strategic Plan
---
Five Year Strategic Priorities
---
Introducing our new Vice President of External Affairs
Jitoria Hunter will transition into a new role as the Vice President of External Affairs effective January 1, 2023.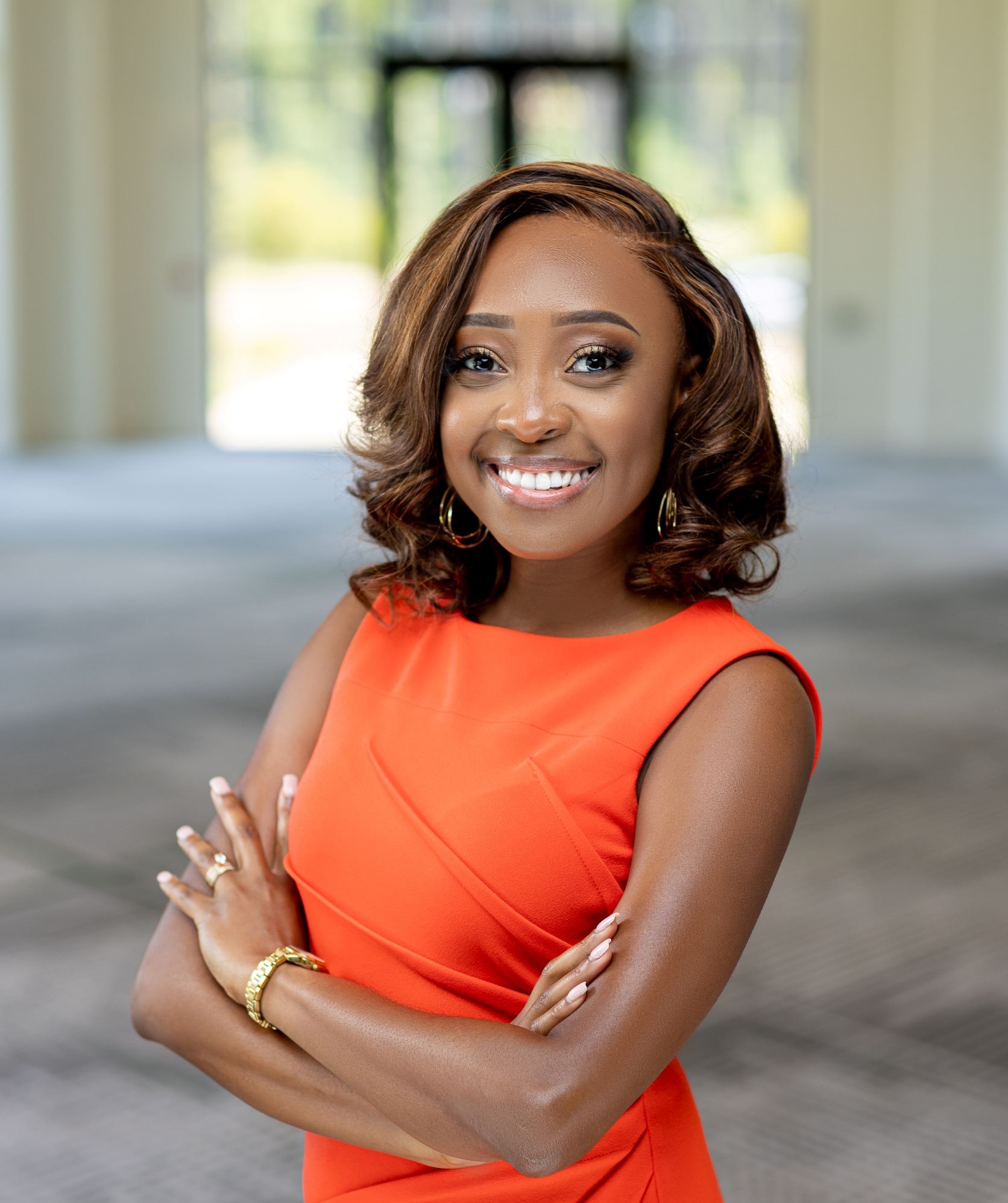 Jitoria brings over seven years of experience working in sexual reproductive healthcare in Mississippi. She joined the Converge team in 2021 as the Director of Community and Clinical Partnerships and recently served as the Director of the External Affairs Department. While at Converge, Jitoria has led communications and media outreach, launched all Converge branded social media platforms, oversaw the Converge Connect training arm, managed multiple grant projects, created a community council that includes people from all areas of Mississippi, and so much more.
Throughout her career, she has focused on sexual and reproductive healthcare for all people, with a special interest in adolescents and young adults, minority women, and underserved communities. Jitoria has utilized her skills in strategy, networking, engagement, planning, and servant leadership as she has worked throughout Mississippi advocating for quality sexual reproductive healthcare for all people.
Jitoria is originally from the Mississippi Delta but currently resides in Houston, Texas, with her husband, Trenton. We are thrilled to have Jitoria take on this new level of leadership at Converge, and we look forward to everything she will accomplish in this new role.
Reflecting on 2022 and Looking Forward to 2023!
As we reflect on the year, we're so grateful for the support from our team, partners, and supporters, and we're looking forward to more opportunities in the coming year.
Check out the full video below to hear from our co-founders Danielle Lampton and Jamie Bardwell about all things Converge.
Here's to 2023!
Converge Team Member at APHA Annual Meeting
Our Director of Measurement, Learning and Evaluation, Dr. Ellie Smith, recently presented work at the American Public Health Association (APHA) Annual Meeting & Expo. Dr. Smith's work, completed while at Fact Forward, focused on "research to develop a culture-
centered health communication campaign to increase access and use of sexual health services and dual-method
approaches among youth of color in South Carolina."
Now that she is working with Converge in Mississippi, Dr. Smith shares some of the takeaways and how they relate to work in Mississippi.
On Converge's place in Mississippi—and national—public health research:
Converge is unique in the fact that aside from clinical care and advocacy, we also engage in cutting edge public health research. For example, we hope at the next APHA meeting to present on our work around Title X clinic evaluation and our patient-centered contraceptive counseling training. From my time at APHA this year, there was an evident need for research specifically in the Title X space, but also regarding reproductive and sexual health in MS, by folks who work and serve Mississippians.
On Converge's approach to training and evaluation:
Throughout my time at APHA it is clear that Converge is leading the way in training and education for not only Title X clinics, but learner populations such as nursing students as well. I was able to make many connections with folks interested in our trainings as well as partnering to offer and further develop their trainings, for example, a community health worker certification program. Converge is also unique and innovative with its approach to rigorous evaluation of clinical services and operations to better meet the needs of the patients we serve.
How this project informs work in Mississippi:
The results provide insight to how we as a Title X grantee can engage with youth to uplift our services. For example, this project found that youth of color want to be engaged via social media and want sexual and reproductive health information that is sex-positive and empowering. These findings can be translated to how we promote Title X services to youth in MS.