Training
Provides training for health center staff that promote best practices in family planning care. In the past 12 months Converge has offered 8 trainings that reached 435 health care professionals in Mississippi. Topics of trainings include the following:
Stocking a broad range of contraceptive methods
Providing patient-centered contraceptive counseling
Developing systems for same-visit provision of all contraceptive methods
Utilizing diverse payment options and improved reimbursement policies to ensure sustainability of clinical practice
Title X rules and regulations
NEW! Converge Connect is the new online home for our training courses.
Consulting
Conducting a statewide quality assessment of family planning services in public health clinics.
Provides recommendations on clinical process improvement.
Manages a multi-site learning collaborative for Community Health Centers participating in the Title X network.
Evaluation
Exploring new ways of measuring the success of this work that prioritizes patient experience.
Piloting the implementation of My Birth Control, a tablet-based contraceptive counseling tool, in a private ob-gyn clinic in Mississippi to learn how the tool improves patient experience and outcomes.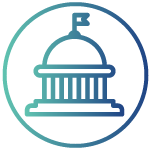 Policy and Advocacy
Advocates for policies that increase access to quality family planning care. Our most recent publication was a toolkit for Mississippi community health centers on how they can provide greater access to all birth control methods with less out of pocket costs.
General Public
Converge believes that patients should be able to access the care that works for them where and when they want it.
Patient Experience Council